We Feel Like A Full House Again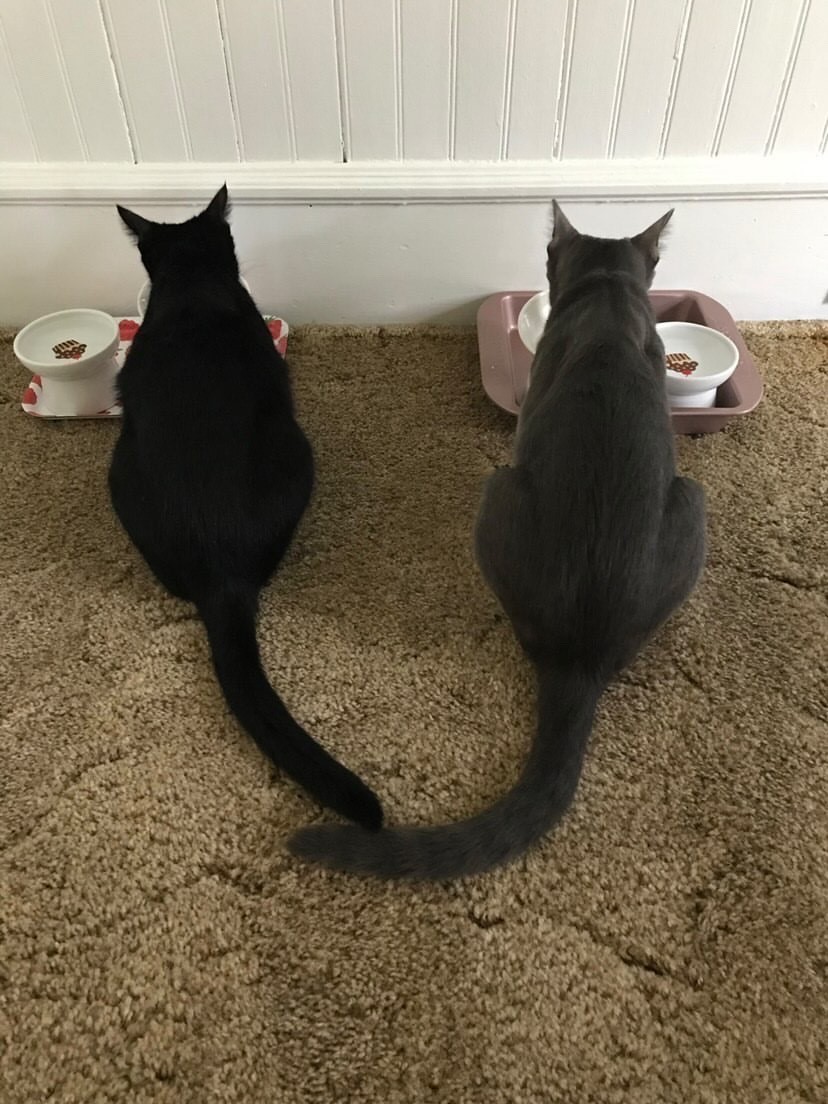 Sex:
Dogs:
Cats:
Kids:
House Trained:
Crate Trained:
Breed:
Age:
Reason Here:
Arrival Date:
Energy Level:
Size/Weight:
Special Considerations:
Since arriving Memorial Day weekend, Mochi (formerly known as Zuko) and Trix (her name was so suiting, it stayed!) have officially joined the family. Trix somehow arrived "out of the box" ready, needing zero time to adjust and moving directly into snuggling each night. Mochi must have been through a lot because he needed 6 weeks before coming out of hiding, but he's now officially a cuddle bug on the couch and even checks in with Trix by holding tails or watching over her at mealtime.

They are both so sweet and affectionate and clicked as a team without any effort! They love the time we spend working from home and make themselves involved in everything from zoom fitness to gardening in the backyard - you can tell these two have been waiting for a friend and home. The house has felt quiet since losing our 13yr old sister kitties last year, but I struggled with feeling ready to make new friends or deal with the adjustment process. Even though they've tried to catch birds, mice and endless insects, the way these two have taken on life not only answered my question but calmed the grieving feelings. It's a new chapter with Trix and Mochi and we're so thankful they joined the squad! Thank you for bringing them all the way from Florida and for helping us feel like a full house again.
Adoption Hours:
Tuesday - Friday*: 1PM - 5PM
*Thursday 12/14: 1PM - 3PM
Saturday: 10AM - 4PM
Sunday & Monday: Closed
Happy Tails