We love our family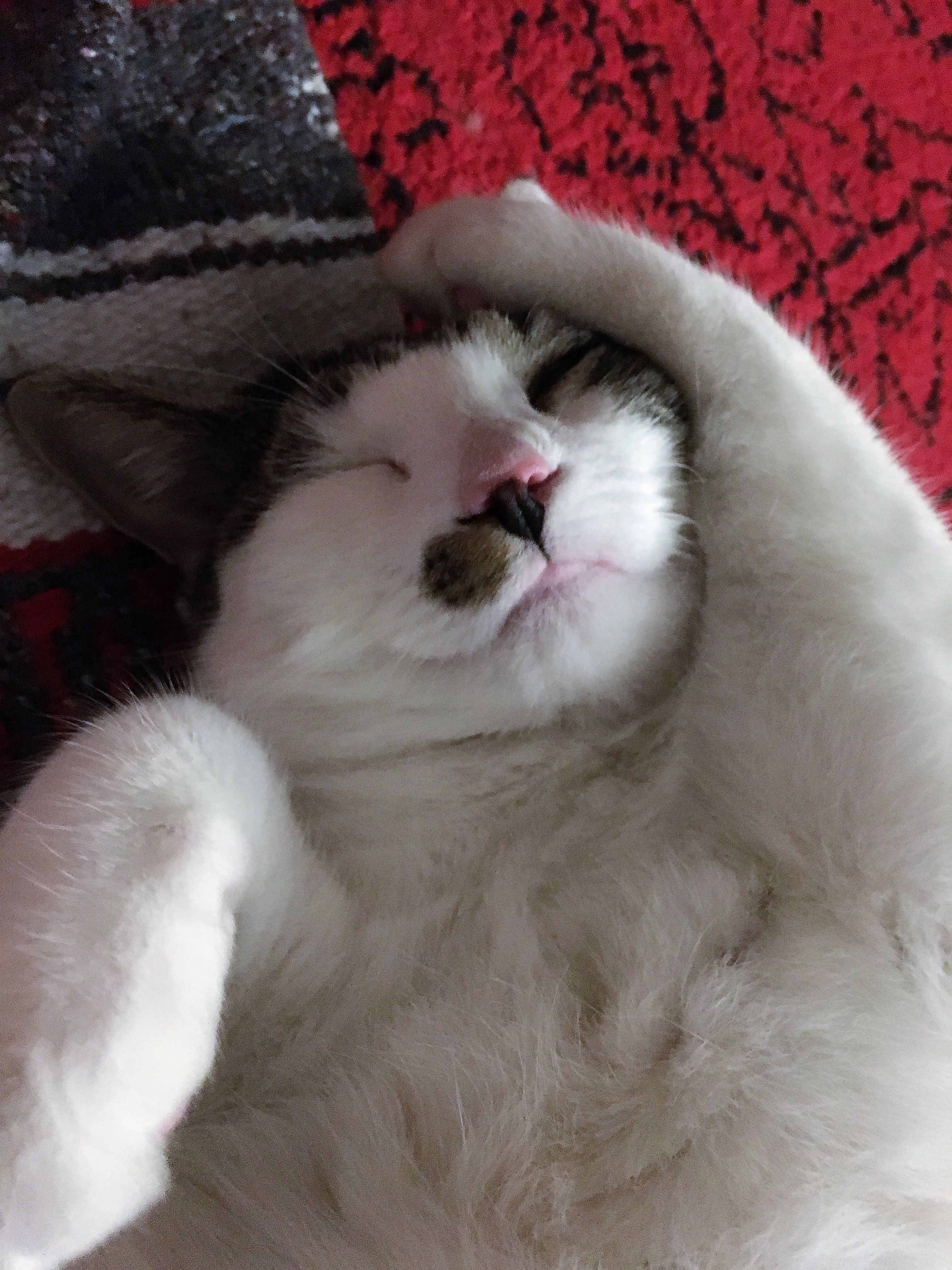 Sex:
Dogs:
Cats:
Kids:
House Trained:
Crate Trained:
Breed:
Age:
Reason Here:
Arrival Date:
Energy Level:
Size/Weight:
Special Considerations:
We wanted to thank you for helping us find our dear family member, Gracey (formerly known as Meli @ HSCC). We adopted her in July and are so very grateful that she is part of our daily lives. She is still a growing kitten and we are convinced also part monkey as well, as her climbing skills are extraordinary!! Every elevated space in our home has become a possible adventure for her rambunctious spirit.

Gracey has also fallen in love with her sister, Rosey, who we also found in your care. Their wrestling matches are gentler and their time snuggling and playing has grown exponentially. And given the safety and patience of our home and care, this wild bundle of kitten has become one of the most intelligent, compassionate, playful, talkative, and loving goofballs we could ask for.

Thank you again for helping us find her. We are so grateful for our dear girls. We love our family.

Happy Holidays to you and yours and thank you for all the love and care you provide to those who need it most.
Adoption Center Hours:
Tuesday - Friday: 1:00pm – 6:00pm
Saturday: 10:00am - 4:00pm
Sunday & Monday: CLOSED
Happy Tails