Zoey
Sex: Spayed female
Breed: American Shelter Dog
Age: ~ 3 years old
Reason Here: She was transferred to HSCC from Hall County Animal Services in Georgia.
Arrival Date: 5/4/2021
Energy Level:
Size/Weight: 58 lbs.
Special Considerations:
Meet Zoey!
She's an easy-going gal ready to start the next chapter of her life in a loving home. While here at HSCC, Zoey has been a mellow pup who enjoys the simple things in life - snacks, friends, and squeaky toys. She loves to be outside, with the sun on her back and the breeze in her hair! Zoey has a bouncy, playful side and has a blast racing around the play yard and rolling in the grass.
With her gentle, goofy demeanor, it's easy to fall in love with Zoey. If you're looking for a canine companion for the whole family, come meet her!
Zoey's history with....
Dogs: She has no known experience living with other dogs.
Cats: She has limited experience with cats.
Children: She has limited experience with children.
Adoption Center Hours:
Tuesday - Friday 1:00 - 6:00 pm
Saturday: 10:00 am - 4:00 pm
Sunday & Monday: CLOSED
Visit the Pet Adoption page for more details on our latest adoption process updates.
Happy Tails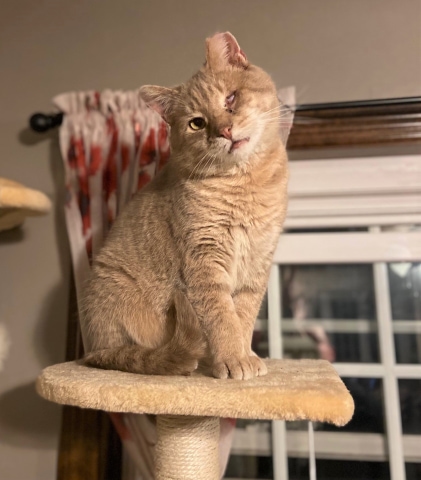 June 9, 2021
---