Animal FAQs: "What do I do if I've found kittens?"
April 6, 2021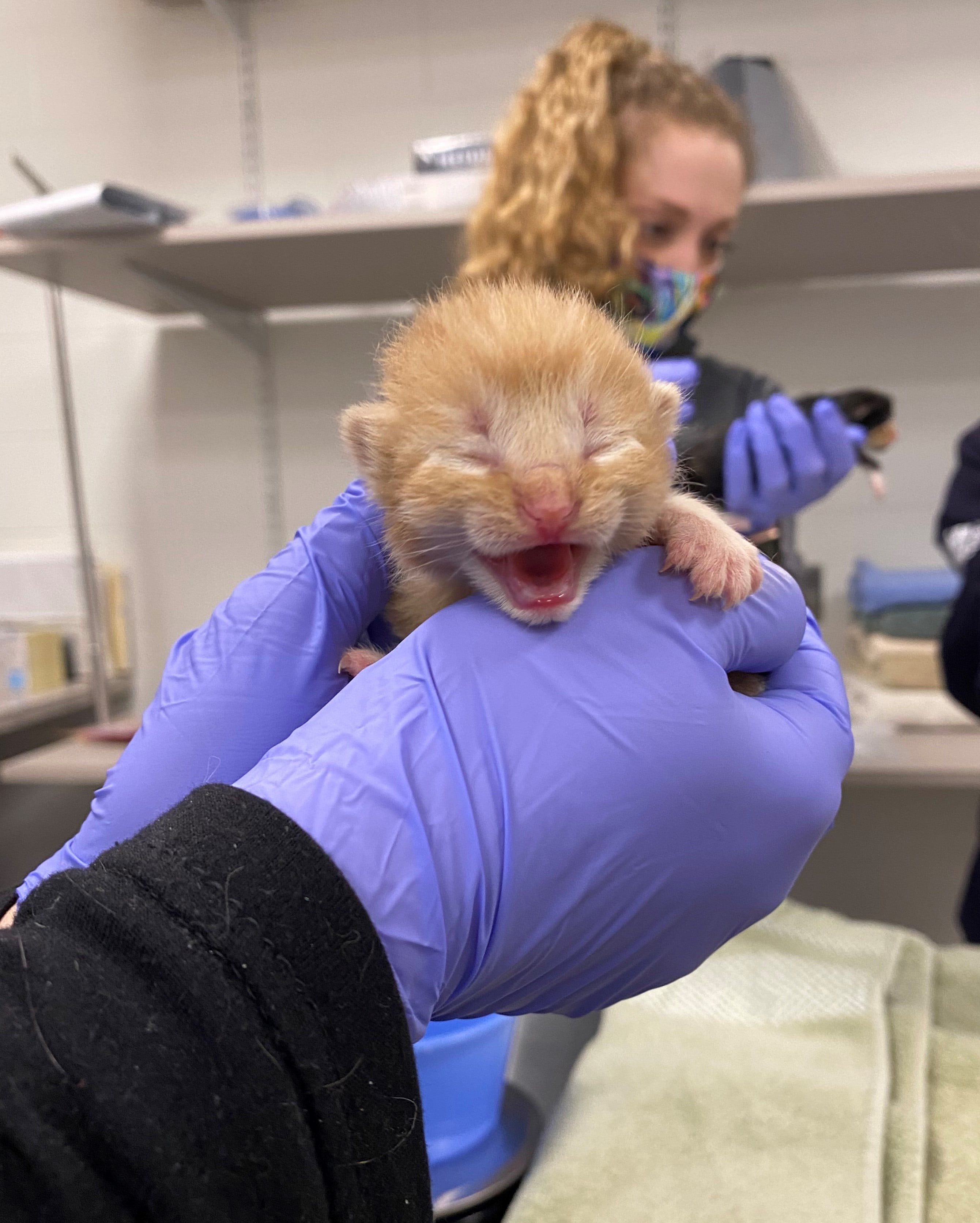 With springtime temperatures rising in the Northeast, we're just at the start of "kitten season" aka the time when unspayed/unneutered cats are breeding and organizations like HSCC are contacted from concerned community members about found kittens. Of course, it's natural to want to help take care of these cuties, but is that always the best option? Let's talk about how to decide if you're actually helping the situation and how to proceed from there.
So you've found kittens - now what?
Make sure they are free of danger. If weather permits and they are out of the road, in visibly good health (not sick or hurt), unreachable by predators, and away from machinery, it is actually best to leave them be and monitor from a distance.
Look for Mom, but don't assume that not seeing her means they have been abandoned. Mama cats often leave to find food or another location where she can take her babies. If you notice that the number of kittens you see is changing, she might be in the process of moving them and you taking them from that spot wouldn't be advised. Mom could also be wary of your presence and not showing herself, so while we know it's difficult, try to wait patiently for at least a few hours before checking on the kittens periodically (ideally from a distance). Give Mom time to return at her own pace when she feels comfortable doing so.

If she does not return to her litter after several hours, it is best to call HSCC or your local humane society to talk about next steps (see below)

.
Reach out to the community for info. Owned animals are often mistaken for strays just because they are seen outdoors. We recommend contacting neighbors to see if they have lost a cat/kittens or know who they might belong to. Social media and your local Front Porch Forum or similar community message board can also be very helpful with this, so check for postings about lost cats/kittens and share in the appropriate groups or pages. Your state laws might differ, but in Vermont animals are considered property and we all have to be very mindful of not taking in owned pets. For this reason, HSCC requires that you post signs and online notifications before scheduling an appointment with us to bring in found animals.
Contact HSCC or your local humane society. If Mom returns, you have determined that she does not belong to anyone, and she is showing friendly behavior towards humans, give HSCC or your local humane society a call to discuss next steps for Mom and kittens. We can provide supplies, resources, and information for housing them until they are ready for adoption or schedule a time for you bring them to us. If Mom is NOT friendly with humans but is taking care of her babies, then a Trap-Neuter-Return plan is the safest option for you and the whole family.
Above all, keep in mind that animals are much better at taking care of themselves and their babies than we often give them credit for, so a "wait and see approach" might be the best choice in many situations (provided they are not in immediate danger). Also remember that the best way to lower the number of unwanted or homeless litters is to spay/neuter your pets and encourage friends & family to do the same!
Estimating a found kitten's age helps us determine how urgently they need care and what the appropriate next steps might be. Check out this handy age chart from Alley Cat Allies to guide you in providing us with the most accurate info you can!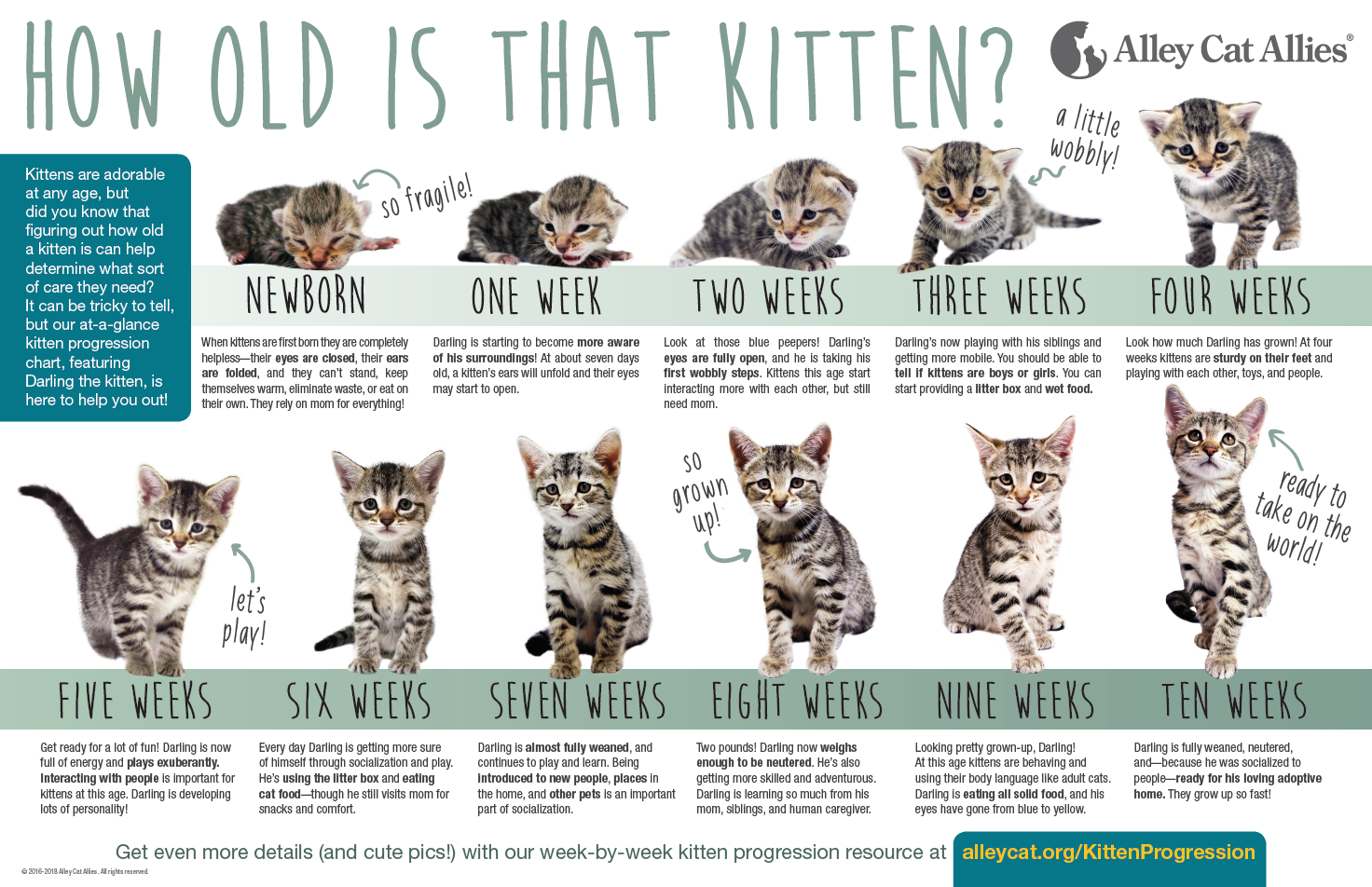 For more info: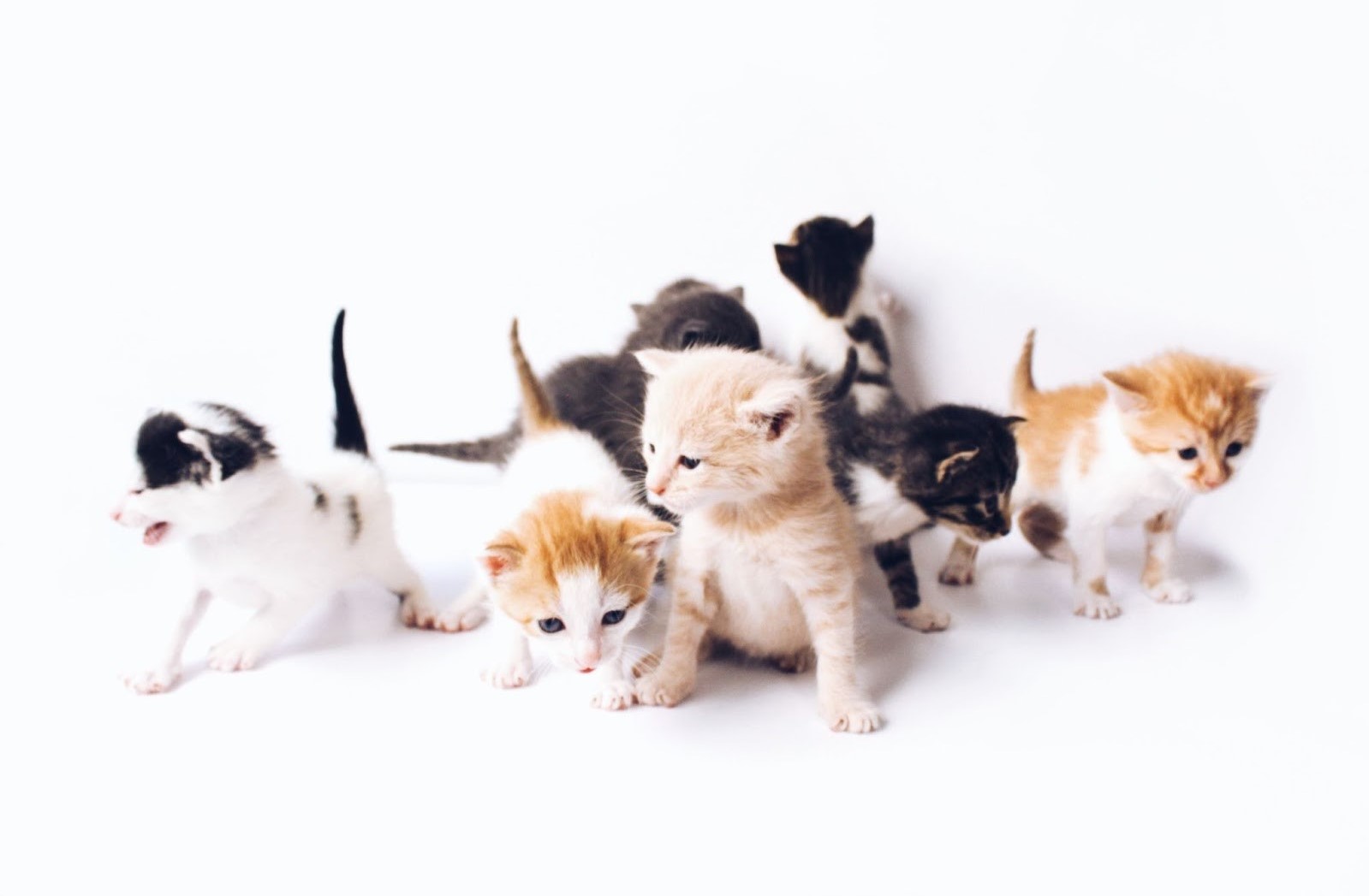 This post is part of our "Animal FAQs" series, where we discuss some of the most frequently asked questions we receive about animal care & sheltering. Stay tuned for more answers to these common topics! Looking for answers related to HSCC operations? Visit our FAQs page instead.
Categories: Blog | Tags: | Posted by: admin
Adoption Hours:
Tuesday - Friday*: 1PM - 5PM
*Thursday 12/14: 1PM - 3PM
Saturday: 10AM - 4PM
Sunday & Monday: Closed
Happy Tails