Pet Dental Health: Why It's Important and How you can Help
March 25, 2021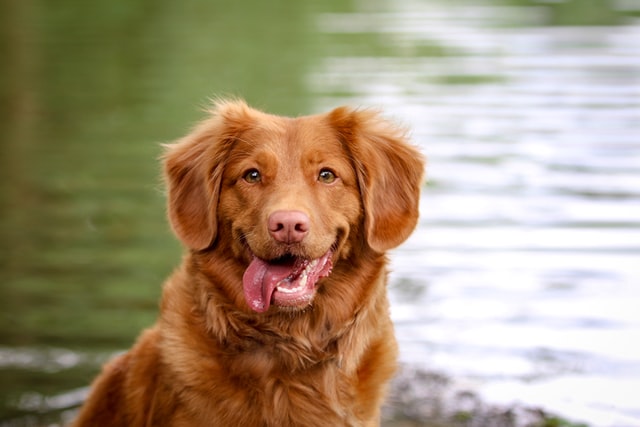 Taking good care of our pets' overall health is extremely important, but sometimes their dental health can get overlooked. According to VCA Animal Hospital, over 80% of dogs and 50% of cats over three years of age have dental disease. Just like humans, our pets accumulate plaque and tartar on their teeth over time; left untreated, this build up leads to gingivitis (inflammation of the gums), periodontal disease (a progression of gingivitis that involves infection of the gums), and eventual painful tooth loss (due to infection of the tooth socket).
Along the way, your furry friend may have unpleasantly stinky breath (not just cute "puppy breath!) or show signs that their mouth is uncomfortable, like avoiding chewing on hard toys/food, pawing at their mouth, or showing less interest in eating. However, many pets don't show any clear signs of progressing dental disease so it's important to keep their oral health in good shape before a situation gets worse.
A fun way to combat poor dental health is by serving as your pet's "personal dentist" and brushing their teeth! Daily brushing helps to reduce plaque and tartar from building up and causing further problems. If you don't have time to brush every day, that's okay too! Three times per week should keep them feeling fresh, and something is always better than nothing. But how do you even get started, especially when your pet isn't a puppy or kitten and this is all new to them?
Tip #1: Set you and your pet up for success
If toothbrushing is a new experience for you and/or your pet, it can feel very overwhelming and scary. Approach the process as calmly as you can, and choose a quiet time and place where you and your pet can be comfortable.
For small dogs/cats, hold them securely in your lap with their head facing away from you. If your pet is larger, sit on a chair and have them sit beside you.
Don't expect to jump right into toothbrushing - which leads us to...
Tip #2: Take it slow
Start by rubbing your finger or a soft cloth in a back-and-forth motion over the outer surfaces of your dog's teeth, focusing on the area where the gum touches the tooth surface. Depending on your pet's handling tolerance, you may only get to a couple of teeth at first - that's totally OK! Just do what you can and give lots of praise to them throughout.
Once your pet is comfortable with you rubbing most of their teeth, let them have a taste of pet toothpaste from your finger. Do not use human toothpaste or baking soda – they are not formulated for dogs and many toothpastes contain xylitol, a sweetener that is toxic even in small quantities.
If they seem to like the pet toothpaste, apply a small amount to the cloth and rub it over the teeth. Again, offer lots of praise and be mindful for signs that your dog is nervous or uncomfortable!
Once your pet is completely used to you rubbing their teeth with a cloth and pet toothpaste, start to slowly introduce a pet toothbrush into the process just as you did with the cloth - slow and steady as always! Focus on the outer surfaces of the teeth and gumline, working up to about 30 seconds on each side.
Tip #3: Make it a positive experience!
Always keep in mind that pets are not viewing things from our perspective. To them, we're sticking our fingers/strange objects towards their mouth and they have no idea why. Dogs & cats who are more on the nervous or anxious side will require more sensitive handling and a lot more patience.
Back off if your pet is trying to get away or showing signs that they are stressed - trapping them in a scary or uncomfortable situation does much more harm than good and will give them a negative association with this activity.
Praise, praise, and more praise! Let them know that you appreciate their willingness to sit and tolerate the process, giving them a nice reward when you're finished (maybe a high-value treat like cheese or hot dog pieces or a long walk)
This is also a great time to observe your pet's teeth and gums overall. Make sure to get them into a vet if you see any of the following:
Bleeding gums
Broken or loose teeth
Bleeding gums
Brown or discolored teeth
Abnormal drooling
Your pet's teeth should also be examined at their annual veterinary check up, where a full dental cleaning under anesthesia might be recommended as well. Some pets are naturally more prone to plaque and tartar than others, so we always advise you to work with your veterinarian to address their individual needs.
To supplement brushing their teeth, you can also introduce fun dental toys or treats like Greenies that work to keep build up at bay. Just remember that treats and other foods can eventually cause build up as well - there's just no substitute for a good dental cleaning!
Good luck and happy brushing!
Categories: Blog | Tags: | Posted by: admin
Adoption Hours:
Tuesday-Friday: 1PM - 5PM
Saturday: 10AM - 4PM
Sunday & Monday: CLOSED
Happy Tails