Tuna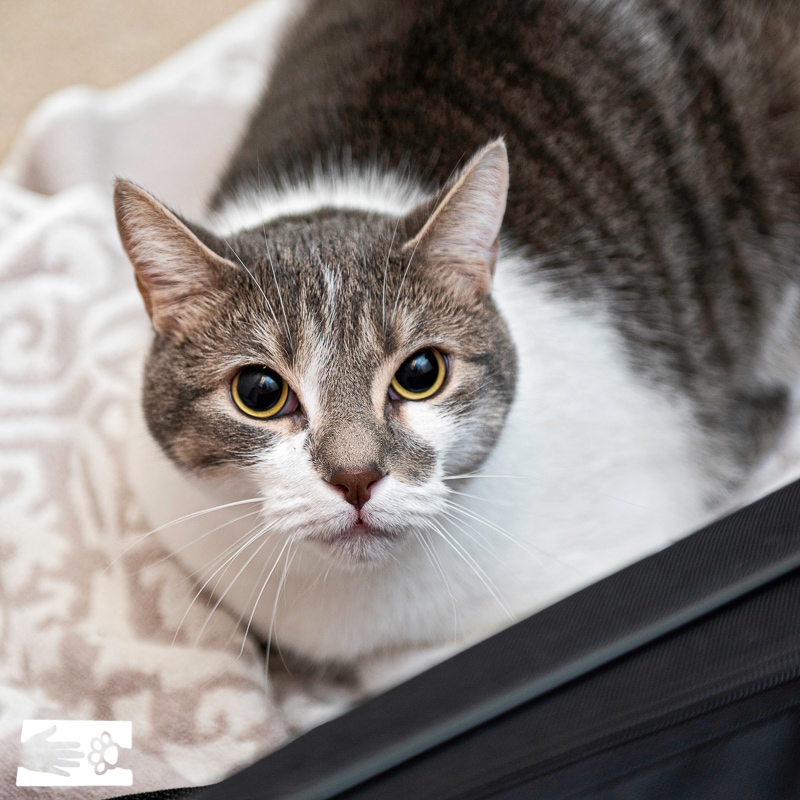 Sex: Neutered male
Dogs:
Cats:
Kids:
House Trained:
Crate Trained:
Breed: Domestic shorthair
Age: ~ 2 years old
Reason Here: He was brought to HSCC when his owner could no longer care for him.
Arrival Date: 8/3/2022
Energy Level:
Size/Weight:
Special Considerations:
Meet Tuna!
HSCC's resident Sour Patch Kid is looking for a new home to call his own! Tuna is a sometimes feisty, often friendly feline with a whole lot of personality. When he first arrived at HSCC, he wanted nothing to do with our staff and made it quite clear that he wanted to socially distance. But after moving into a staff office, he decided that people aren't so bad. In fact, he has determined that his human friends are quite useful for distributing food, throwing toys, and giving head scritches on demand (and only on demand; unsolicited scritches will result in scratches). Tuna is an excellent hunter of bugs and treats, and would likely enjoy the opportunity to expand his world to include the great outdoors. But as an indoor office cat, he has mastered many skills, such as typing emails (walking across keyboards), communicating with colleagues (knocking phones off the hook and butt dialing coworkers), and managing personnel (staring intensely at us until we bring him dinner). Is he your typical housecat? No. Is he the nicest, cuddliest kitty you'll ever meet? Also no. Is he a teenaged hooligan in a cat body? Probably. Tuna is looking for a home with people who really get him, where he'll have an outlet for his energy and companionship when he wants it. If you think Tuna could be a fit in your home, he's now accepting applications for the position of personal assistant.
Adoption Center Hours:
Tuesday - Friday: 1:00pm – 6:00pm
Saturday: 10:00am - 4:00pm
Sunday & Monday: CLOSED
Happy Tails